Mihov dom has 21 beds in 3 rooms:
1st floor:

Room Prisank – double room
Room Špik – eight-bed room

2nd floor (attic):

Room Dnina – shared beds with 11 beds
The sanitary facilities and shower are shared and are located on the ground floor of the home.
We offer accommodation on a half-board basis, which includes:
dinner
overnight stay
breakfast
The price
of half-board for members of mountaineering organizations is €32.00 (*), and €42.00 for all others.
Additional costs:
tourist tax: €2.00
use of bed linen: €5.00 (use of bed linen is mandatory!)
use of a towel: €2.00
Rules of stay in Mihov dom:
guest registration by 20:00
dinner: from 18:00 to 21:00
breakfast: until 9:00
guest check-out by 9:30
shower use: from 19:00 to 21:00 (free of charge)
entering the rooms is allowed in slippers
you must take your own garbage with you
animals are prohibited from entering the rooms
Room Dnina
shared beds with 11 beds
The sanitary facilities and shower
on the ground floor of the home
Contact details
Managers: Aleš Štefe and Petra Bratuša
Alternatively, you can use this form to send us a message or request to book accommodation. Please include your contact details. We aim to respond to your message at our earliest convenience.
Write your inquiry or message.
(*) The following are entitled to a member's discount for overnight stays in cabins:
members of associations that are members of the PZS (with a valid mountain pass with a stamp for the current year),
members of Slovenian Zamejski mountaineering societies and Slovenian mountaineering societies abroad,
members of the Croatian Mountaineering Association (HPS), the Austrian Tourist Club (ÖTK) and the Czech Mountaineering Association (ČHS),
members of the Slovenian Army (while performing official duty in the mountains) and
members of organizations with which PZS has a reciprocity agreement:

ÖeAV – Österreichischer Alpenverein
CAI – Club Alpino Italiano
AVS – Alpenverein Südtirol
DAV – Deutscher Alpenverein
BAC – Belgische Alpen Club
CAB – Club Alpin Belge
FFCAM – Federation des clubs alpins de montagne
LAV – Liechtensteiner Alpenverein
GAL – Groupe Alpin Luxembourgeois
NKBV – Niederlandse Klim-en Bergsport Vereniging
FEDME – Federacion Espańola de Deportes de Montańa
SAC – Swiss Alpine Club
VAACS – Vereinigung der akademischen Alpenclubs der Schweiz
FAT – Federazione Alpinistica Ticinese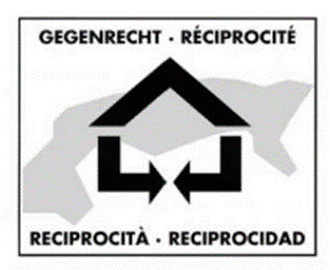 The right to a discount is also available to persons who have a reciprocity agreement sign affixed or printed on their membership card (left). Members of the following organizations have the right to obtain an individual stamp: Alpine Club, British Mountaineering Council, American Alpine Club, Club alpin Monégasque, Dansk Bjergklub, Federacio Andorrana de Muntanyisme, Mountaineering Council of Ireland, Fédération française montagne-escalades, New Zealand Alpine Club, Finnish Climbing Association.